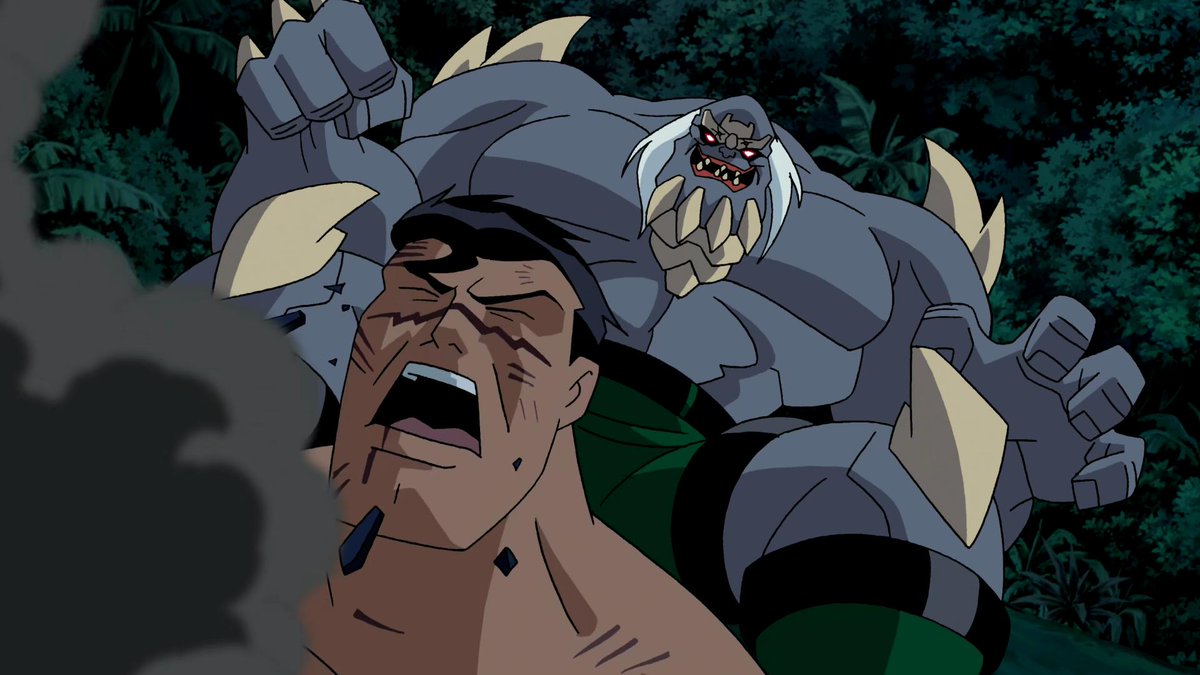 The Doomsday Sanction
After a pitstop for last week's 150th episode, The Good Brothers return to wrap up the month of Match with another entry into the Justice League Unlimited Cadmus story-arc with "The Doomsday Sanction." Join the hosts as they discuss a plot that redeems an underutilized Doomsday, who was originally featured on the Justice League episode "A Better World." Hear the hosts discuss whether or not the return of this major tentpole character was justified, the tendency of the series producers to subvert expectations with some important characters, why Dr. Milo's return seemed a bit out of place, why this episode could've flourished with a second part to it, and visuals that wow but are held back by the return of the terrible, no-good CGI. Plus a pair of musical cues that steal the show and another all-star voice cast that features some more fantastic work from multiple performers. All of this and a preview of next week's episode on this week's DCAU Review!
Click below to see this week's entire scorecard!
Be sure to subscribe to The Podtower on YouTube for more content from the #DCAUReview and other #DCAU content creators like them!
Also be sure to subscribe to the DCAU Review on Spotify, Google Podcasts and Apple Podcasts and please consider leaving us a 5-star review!
Plot: Cal: 6/10 – Liam: 7/10
Visuals/Animation: Cal: 7/10 – Liam: 7/10
Music: Cal: 7/10 – Liam: 7/10
Voice Acting: Cal: 10/10 – Liam: 9/10
Bonus Point: None
Final Tally: Cal: 30/40 – Liam: 30/40