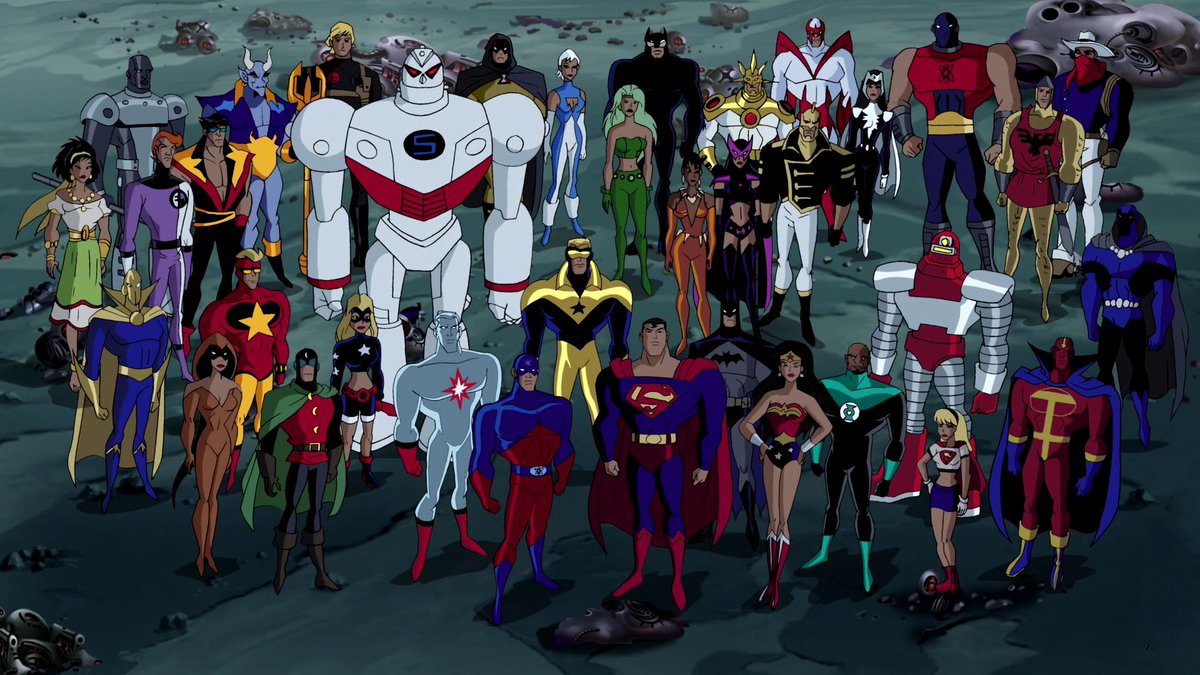 Dark Heart
March is here and that means as the calendar page turns, Cal & Liam switch series, returning to cover Justice League Unlimited and the episode "Dark Heart." This seminal episode lays the groundwork for some of the larger plot points used for the Cadmus arc that would define the #JLU, but this week the Good Brothers discuss a plot that asks the question "just what IS nanotechnology anyway?" Hear the hosts talk action that at the time seemed grand but now looks a lot like every superhero blockbuster, more out-of-place CGI, some wonky character models, and some of Batman's new toys. Plus how the JLU greenlit episodes that focused on C-List level heroes, a pair of really solid voice performances from two very recognizable guest voice actors, and why the episode may be in line to be canceled in the future. All of that, a complete scorecard, a new special guest intro to the pod and a preview of next week's episode on this week's DCAU Review!
Be sure to subscribe to The Podtower on YouTube for more content from the #DCAUReview and other #DCAU content creators like them!
Also be sure to subscribe to the DCAU Review on Spotify, Google Podcasts, and Apple Podcasts, and please consider leaving us a 5-star review!

Plot: Cal: 6/10 – Liam: 7/10
Visuals/Animation: Cal: 5/10 – Liam: 7/10
Music: Cal: 6/10 – Liam: 6/10
Voice Acting: Cal: 7/10 – Liam: 8/10
Bonus Point: None
Final Tally: Cal: 24/40 – Liam: 28/40
Please send any feedback our way via our Twitter @DCAUReview and be sure to like us on Facebook